With a legacy spanning over 50 years, we understand better than anyone else how influence works. Check out our progressive views and agency news.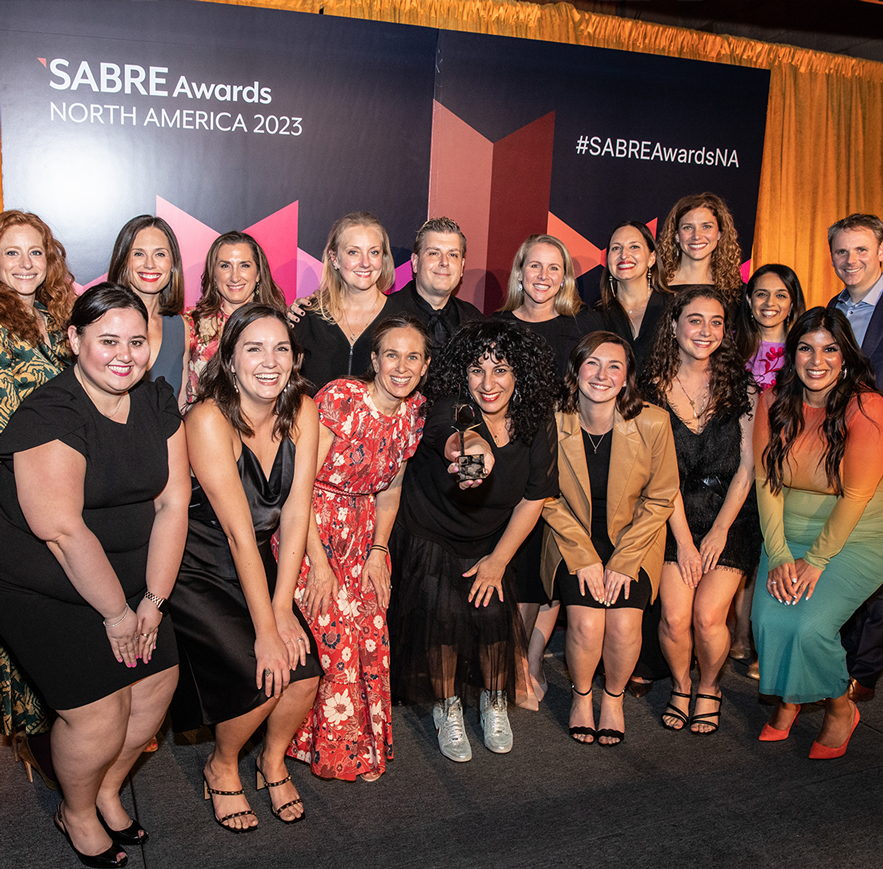 MSL Named Creative Agency of the Year and Took Home Three North American SABRE Awards
MSL was crowned Creative Agency of the Year by PRovoke Media and honored with three Gold SABRE Awards alongside its clients at the highly anticipated 2023 North American SABRE Awards dinner held on May 2.
Continue Reading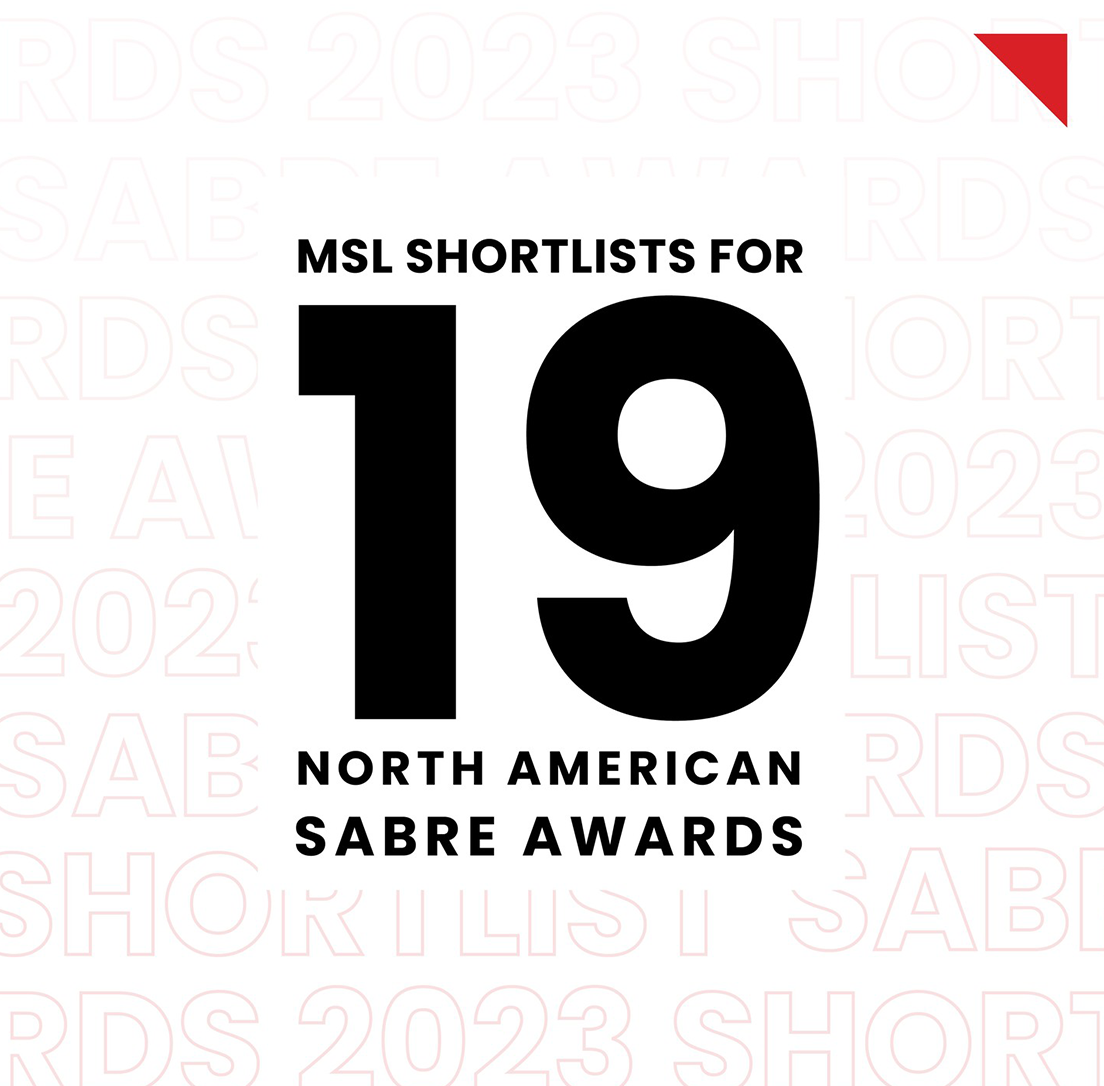 MSL and Clients Shortlisted for 19 North American SABRE Awards
MSL and its clients lead the pack in this year's North American SABRE Awards, shortlisted for a total of 19 awards
Continue Reading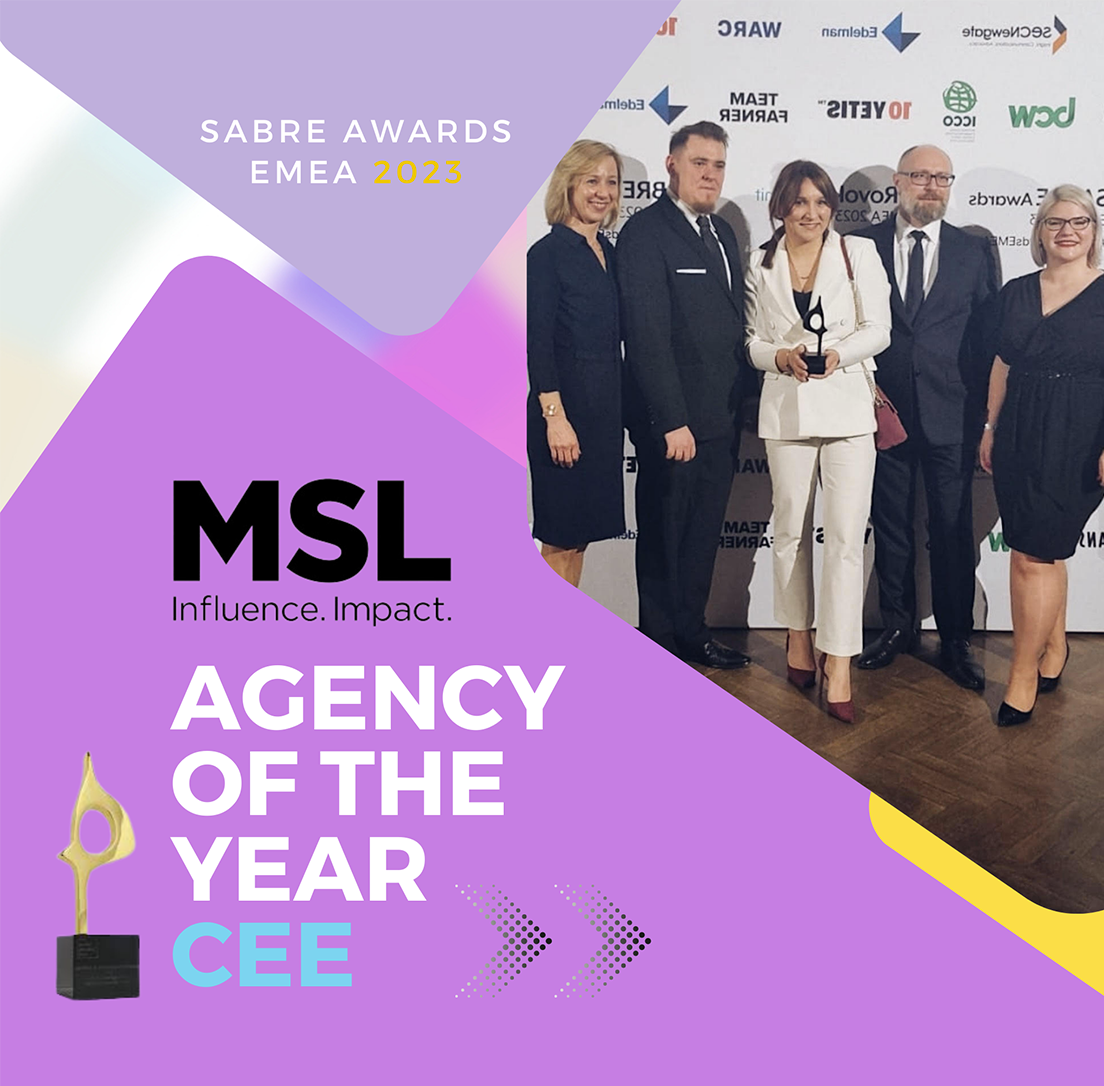 MSL Named CEE Agency of the Year at the 2023 EMEA SABRE Awards
MSL was named Central & Eastern European Consultancy of the Year at the EMEA SABRE Awards gala on March 23 in Frankfurt, Germany
Continue Reading
MSL Named Creative Agency of the Year and Took Home Three North American SABRE Awards

MSL was crowned Creative Agency of the Year by PRovoke Media and honored with three Gold SABRE Awards alongside its clients at the highly anticipated 2023 North American SABRE Awards dinner held on May 2.

Continue Reading

MSL and Clients Shortlisted for 19 North American SABRE Awards

MSL and its clients lead the pack in this year's North American SABRE Awards, shortlisted for a total of 19 awards

Continue Reading

MSL Named CEE Agency of the Year at the 2023 EMEA SABRE Awards

MSL was named Central & Eastern European Consultancy of the Year at the EMEA SABRE Awards gala on March 23 in Frankfurt, Germany

Continue Reading