We are committed to advancing the communications industry through cutting-edge analytics, unique creative, impactful earned-first storytelling, strategic stakeholder engagement and sophisticated influencer marketing.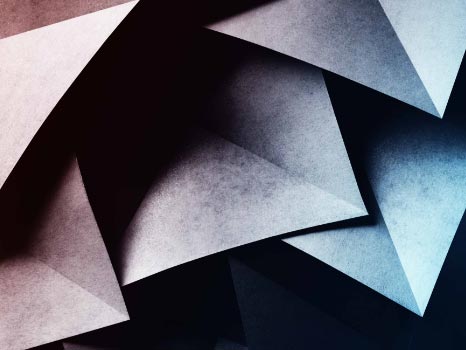 Capabilities and services
Brand development
Community management
Content development and production
Crisis and issues
Data & analytics, insights and measurement
Employee engagement
Executive visibility
Experiential/event marketing
Influencer marketing
Media relations
Media training
Public affairs
Social purpose and sustainability
Global Leadership
A highly—connected network of CEOs and teams that bring a world view and country level brillance to all assignments.
Margaret Key

CEO, MSL APAC & MEASeoul, Korea

Bio

Margaret Key serves as CEO, Asia-Pacific, Middle East and Africa for MSL. Margaret also oversees the operations of MSL's recently opened office in Seoul, South Korea.

She was most recently named by Holmes Report as one of the Top 15 People to Watch in the Global Public Relations industry in 2021.

Prior to MSL, Margaret served as the CEO, Asia Pacific, of Zeno Group, the sister agency of Edelman Worldwide. She was also the CEO of Burson-Marsteller in Asia-Pacific from 2015-2018 and worked with the firm for eight years across China, Hong Kong and Korea.

Before joining Burson-Marsteller, Key served as the Managing Director of Edelman rising to the role of Japan/Korea head, before leaving in 2010. During her nine years with Edelman, she served in both local and regional roles including Director of Regional Health in Hong Kong, and General Manager, Edelman Korea. She has extensive experience in corporate and healthcare communications with specific focus on corporate communications, executive coaching, CSR and crisis & issues management.

Key started her career at Hyundai Motor Company, where she managed international corporate communications as part of the company's first overseas public relations team. She also worked as part of Hyundai Development Company's investor relations team, supporting outreach with the international financial community during a time when most Korean companies were making their first foray into proactive financial communications. In 2012, Margaret served as the Foreign Media Spokesperson for President Elect Park GeunHye, former Korea President (2013 –2017).

Diana Littman

CEO, MSL U.S.New York, NY 10014, U.S.

Bio

Diana Littman is on a personal mission to reimagine what public relations can accomplish — especially when data, culture and creativity are at its core — and what a communications agency looks like. As CEO of MSL U.S., Diana leads the award-winning agency known for its sophisticated earned and influencer engagement work and world class client roster including Procter & Gamble, GM, Lilly, J.M. Smucker, Lilly, Gilead and KitchenAid to name a few. With deep expertise in corporate and brand communications alike, MSL is a fundamental part of Publicis Groupe's integrated model and sits on key executive teams within Publicis U.S. She works closely with the Publicis Groupe executive team and reports to Arthur Sadoun, global chairman and CEO of Publicis Groupe. Since joining MSL two years ago, Diana and her teams have pushed category boundaries, changed conversations and culture, and delivered meaningful reputation and business growth through marketing driven communications and communications driven marketing. From its Leadership Index that help propel executives into industry visionaries to its investment in a fluid and advanced tech stack for real impact to its commitment to improving diversity and inclusion in the influencer marketing space, Diana's entrepreneurial spirit and obsession with accelerating transformation runs through the agency's DNA. MSL was recognized as PRovoke's North America Consumer Agency of the Year in 2020 and for two consecutive years Diana was named to PRWeek's Power List. She is a two-time honoree on the PRWeek and MM&M Health Influencer 50, has been on PRovoke's 15 to Watch List and was a PRWeek 40 Under 40 in 2010. Her clients and work have been widely recognized in the industry with SABRE Awards, Effie Awards, Cannes Lions, PRWeek Awards, MM&M Awards and many more. Prior to joining MSL, Diana was Chief Integration Officer (a first-in-the-industry role that is now ubiquitous) at Marina Maher Communications/Omnicom focused on reinventing the way public relations works with marketing, data, digital and creative driving her passion for delivering bigger programming and bigger impact. She also spent a decade at Cohn & Wolfe/WPP (now known as BCW global).

Clément Léonarduzzi

President of Publicis Consultants France, Vice President of Publicis FranceParis, France

Bio

Clément Léonarduzzi is the President of Publicis Consultants France and Vice President of Publicis France. Clément kicked off his career in communication agencies - Edelman, TBWA and Havas - before taking over the communication of the Fédération Française des Assurances. Then he joined the consulting agency Ella Factory, of which he became President in 2015. In 2018, he was appointed CEO of Publicis Consultants. He was the personal advisor of the current President of the French Republic Emmanuel Macron from 2020 to 2022. He assists today many leaders in France such as Bernard Arnault (LVMH), Luca de Meo (Groupe Renault), Christel Heydemann (Orange), Patrick Pouyanné (TotalEnergies) and Patrice Caine (Thales).

Chris McCafferty

CEO, MSL U.K.London, U.K.

Bio

Chris McCafferty is CEO of Publicis Groupe's Influence practice in the UK, overseeing MSL and sustainability consultancy SalterBaxter.

Prior to Publicis, he was the founder of Kaper, part of the Karmarama Group which acquired by Accenture Interactive in 2016. After the sale, Chris was Managing Director of Accenture Interactive's Experience Agency, including working with GSK, helping clients combine right-brained consultancy thinking with left brain creative thinking.

As founding Corporate Communications Director at MySpace, Chris was instrumental in its successful launch across Europe. Prior to MySpace, Chris was the first ever Corporate Affairs Director at MSN UK, part of Microsoft.

Chris has advised some of the world's most prominent founders and CEOs including Bill Gates and Heinekens' owner Charlene Heineken.

Jessica Savage

CEO, CanadaToronto, Ontario, Canada

Bio

Throughout her 20+ year career, Jessica Savage has earned a reputation for being an inspiring leader and delivering creative strategic programs in an ever-changing consumer market while serving as a trusted advisor to some of the most respected brands in Canada, including Samsung Electronics, Salesforce, Microsoft, GM Canada and Cadillac Fairview.

From inspiring corporate citizenship and sustainability programs, to unforgettable sponsorship activations and headline-grabbing launches, Jessica's insight and leadership ensures Canadians brands are at the forefront of earned and social news cycles.

Jessica has significant experience in managing crisis communications and stakeholder relations to ensure brand reputation and risk management are always top of mind.

Prior to joining North Strategic, Jessica was a part of the Samsung Canada MARCOM team and the senior leadership team at High Road Communications. Her international experience includes PR in London, England supporting a variety of technology and consumer brands.

Wigan Salazar

CEO, MSL GermanyBerlin, Germany

Bio

Wigan is the CEO of MSL Germany and part of the Publicis Groupe's leadership team in Germany. As one of the MSL's most rapidly growing operations, he oversees MSL's four offices in Berlin, Frankfurt, Munich and Hamburg.

A veteran of the industry, Wigan has extensive experience in crisis communications, corporate affairs, and public affairs. With a track record of success especially in international and cross-border assignments, Wigan has worked with numerous global corporations, brands and institutions, helping them to grow their influence and drive impact.

Wigan is also a visiting faculty on PR and Crisis Management at the University of Bern for their Executive MBA program in Brand Management.

He is an Advisory Board Member at BeyondGenderAgenda, a corporate initiative that is driving cultural change in politics, society and economy towards Diversity, Equity & Inclusion (DE&I). He also serves as a member of the jury of the German Diversity Award, an initiative by BeyondGenderAgenda to honour people and companies who have shown an extraordinary commitment to diversity, equitable opportunities and inclusion.

Wigan holds a Ph.D. in Economic History with a focus on Southeast Asia and the Philippines and has published several journal articles.

Daniela Canegallo

CEO MSL ItalyMilan, Italy

Bio

Daniela Canegallo is CEO of MSL in Italy and oversees all Publicis Groupe creative agency brands in Italy.

With over 25 years of experience, she has specialized in corporate and brand communications. She has built influence to drive impact for world class brands such as Novartis, Procter & Gamble, Google, San Pellegrino, Netflix, Costa Crociere, Hyundai, Toyota, Facebook, Instagram, Gillette Group. Under her leadership, MSL Italy has developed two professional tools CATCH! and SOFA that analyze real life conversations and produce valuable insights about products, brands and their reputation in a real world.

Daniela has been with MSL for 20+ years and has held multiple leadership roles including General Manager and Managing Director. She also led Publicis Consultants Italia and Carré Noir. Daniela started her career with GCI Chiappe Bellodi (Grey Group).

She has a degree in Italian Literature, plus a Master's in Communications, and she is also a professor at the International Postgraduate Master in Corporate Communication of Università Cattolica.

Paulo Andreoli

CEO and Chairman LATAMSão Paulo, Brazil

Bio

Paulo Andreoli is Chairman of MSL Latin America and well as Founder and President of Andreoli MSL Brasil, a firm he created in 1993. Beginning as a journalist for O. Estado de S. Paulo, one of Brasil's most respected publications, Andreoli covered economics and business and, in 1979, was awarded the Premio Esso de Journalismo for his investigative journalism exposing Brazil's covert nuclear program. Then, he went on to serve as Latin America President for an international trading group, working across the region and Africa. Today Andreoli MSL is one of Brazil's largest and most respected strategic communications consultancies.

MacLean Brodie

CEO, MSL Middle EastDubai, UAE

Bio

MacLean was appointed CEO MSL Group Middle East in July 2023 and is responsible for overseeing client business and driving its growth. Drawing upon the Publicis Groupe's 'Power of One' strength, his focus is on harnessing talent, fueling creativity, and strengthening MSL's presence and earned media capabilities in regional growth markets.

MacLean's career in communications has spanned more than 15 years, with senior roles in Asia and the Middle East. A long-time advisor in strategic communications, MacLean joined MSL from his role as Head of Public Affairs at the Qatar Foundation.

Formerly, he led the Corporate and Public Affairs practice for Ogilvy across the MENA region and managed a substantial public relations practice for Ogilvy Qatar, overseeing clients such as Qatar Tourism Authority, beIN Media Group, the Ministry of Transport and Communication (TASMU Qatar), Hamad International Airport, Sasol, and Doha Forum.

For more than ten years prior, MacLean was based in China, where he anchored Ogilvy China's Public and Government Affairs practice and built a strong reputation in communications strategy, campaign planning, crisis management, state/location branding, and market entry programs. During his time in China, he worked closely with Emirates Airlines to promote their aviation and aero-political affairs agenda and was instrumental in launching Dubai Week in China.

Further client roles include experience in health innovation with J&J and Janssen Pharmaceuticals, mining with Teck Resources and Rio Tinto, destination branding with the city of Chengdu, and development work with the World Bank in Ulaanbaatar Mongolia.

Sebastian Stępak

CEO, MSL Central and Eastern EuropeWarsaw, Poland

Bio

Sebastian Stępak is the CEO MSL Central and Eastern Europe.

A a marketing and corporate communications executive with 20+ years of experience designing campaigns, shaping strategies and providing C-level counsel for the most respected local and international companies, Sebastian now heads regional offices in the CEE region and oversees every aspect of client business in the region. He is also the CEO of MSL's Polish based in Warsaw.

With a focus on creativity and 360 degrees integrated communications, he developed a series of top-level products allowing clients to reach far broader audiences. His experience spans all practices and sectors including global brands like Netflix, Amazon, P&G, Unilever, Microsoft, Google, IBM, Pernod-Ricard, Samsung, LG Electronics, Skype, OKI, GE Energy, GE Hitachi, Oracle, CANAL+, Wienerberger, Scripps Networks International, Discovery, Nivea and many others.

Sebastian was also a jury member in many Polish and International competitions – in fields of PR, digital and advertising like Cannes Lions, Sabre Awards, Clio Awards, Golden Clips Awards, KTR, Young Creatives. He specializes in crisis communication management and counsel – being one of the most experienced experts on reputation in Poland. Sebastian is also a CEO of Polish branch of MSL, based in Warsaw.

Amit Misra

CEO, MSL South Asia and South East AsiaNew Delhi, Delhi, India

Bio

Amit leads MSL across the SAARC region, apart from India, his primary focus lies on Sri Lanka and Bangladesh along with Pakistan, Afghanistan and the Maldives. He is responsible for driving greater synergy across the region and Publicis Groupe companies; to enhance the 'Power of One' offerings to clients. With over two decades of experience, he has held roles that span from corporate consulting to public affairs advisory for leading multinational and Indian conglomerates. In 2019, under his leadership MSL India was awarded "South Asia PR Consultancy of the Year" award at PRWeek Asia and "Large PR Agency of the Year "at The Economic Times' Kaleido Awards; while in 2018, MSL won the coveted APAC SABRE award for "India Consultancy of the Year" and "South Asia Agency of the Year" 2018 by Campaign. Amit has also led MSL India to being a 'Great Place to Work' in 2019.

Skye Lambley

CEO, Herd MSLSydney, Australia

Bio

Skye is a results-driven, commercially astute, communications professional, with extensive experience driving programs that impact business. With over 20 years of corporate communications experience representing brands in Australia and across Asia Pacific. Skye joined MSL in November 2018, known as Herd MSL in the Australian market.

Working in many diverse sectors, Skye's passion is in solving complex business problems by delivering creative ideas that are skillfully executed through integrated communications campaigns.

Previous to Herd MSL, Skye was a senior leader at Ogilvy PR where she led the Corporate, B2B and Technology teams and spent years leading international and local brands like Microsoft, Telstra and Intel. Skye also led the Social, Digital and Content team at Ogilvy PR, helping clients take advantage of new and emerging technologies and platforms to engage stakeholders (employees, customers, partners, investors, etc). Other client experience include P&G, Foxtel, Facebook, Audi, Salesforce, Nearmap and SAP to name a few.
We love winning.
With a legacy spanning over 50 years, we've received more awards than we can count - but it never, ever gets old.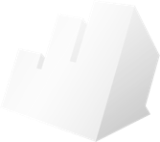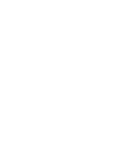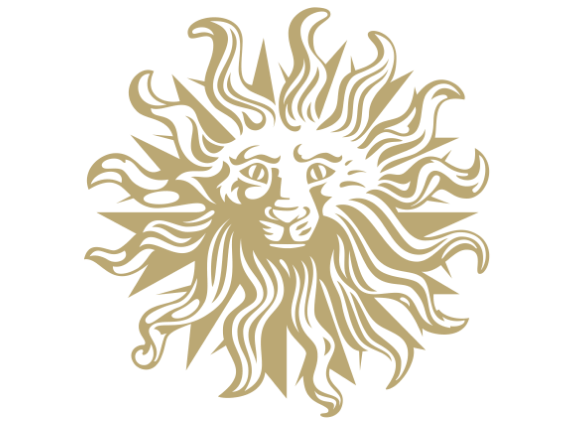 The Power of Publicis Groupe
Integration.
We are Publicis Groupe's best-in-class public relations agency. By leveraging Publicis Groupe's 'Power of One' operating model, we create superior offerings, drive business for our clients and accelerate transformation.
Do your best work with us
We are proud of the company we keep, partnering with some of the most influential and impactful brands and people in the world.